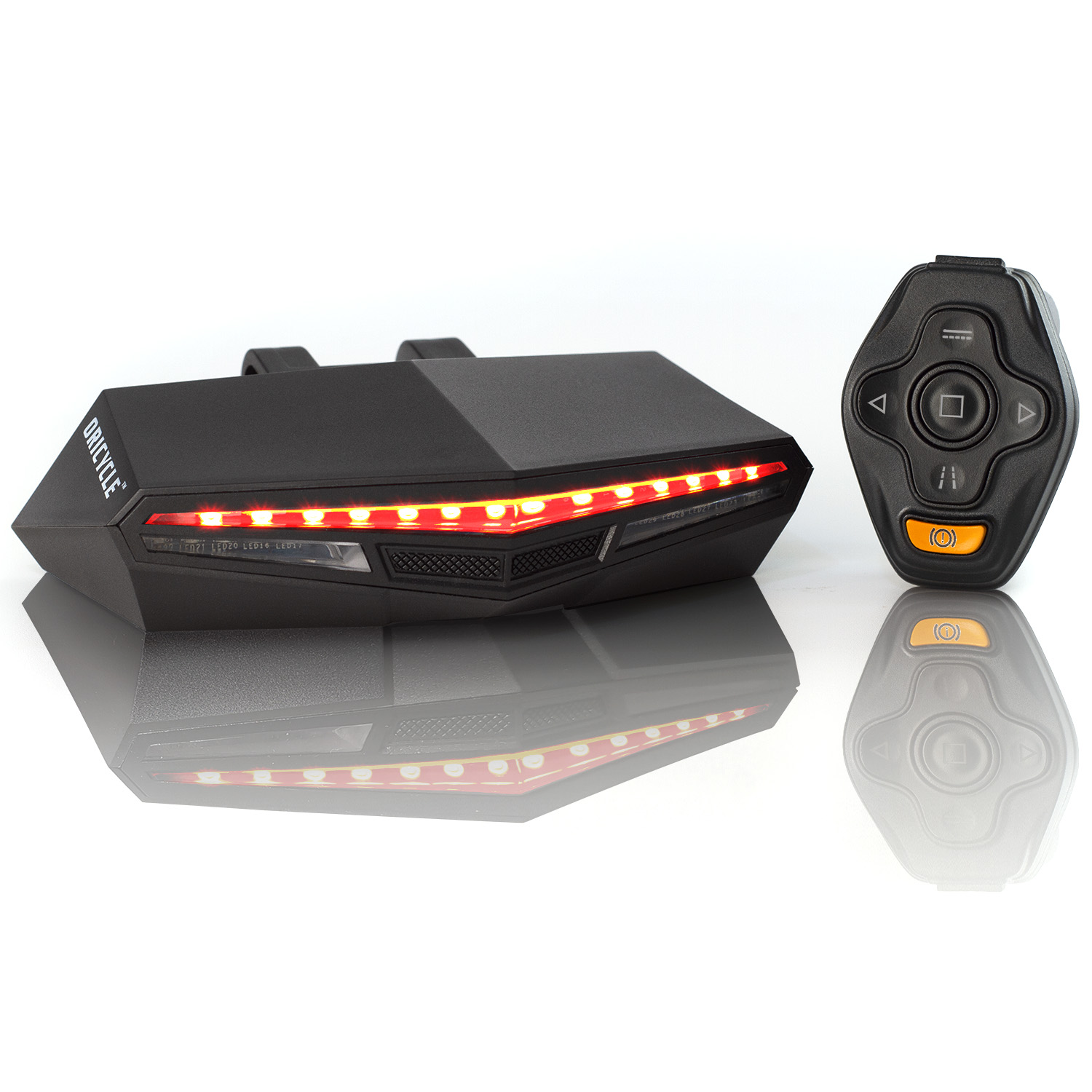 Bike tail light C2
ULTRA-BRIGHT LED BIKE TAIL LIGHT – Oricycle C2 bicycle tail light has 29 of 85LM LED lights (usually 30lm on other tail lights) which are bright and clear to be seen from 150ft / 50 m away in foggy or rainy day or even in dark night.
AMAZING 30 HOURS BATTERY LIFE – Built-in 3350 mAh rechargeable battery under IPX4 Waterproof case provides up to 30 hours usage time from one single charge in small to moderate rain. It may be one of the most durable bike tail lights
UNIQUE TURNING LIGHT DESIGN – Simply turn on right/left turn signals through the wireless remote control and get drivers' attention from several blocks away, securing your safety when riding in traffic.
VIRTUAL LANE & LIGHT SENSOR – Ultra-bright ground lane light reminds any possible incoming vehicle to keep a safe distance, further increasing safety during your ride. The built-in light sensor enables C2 to turn on/off automatically in any dark/bright environment.
QUICK-RELEASE & SCREW FIXING OPTIONS AVAILABLE – C2 bike tail light provides two setup options in one package for you, letting you make your own decision between anti-theft and convenience.